Fiction

Nonfiction

Plays & Performances

Awards

Events

Drafts


After adapting and directing stage performances about a number of American women writers from the late 19th to the 20th centuries, I developed solo performances and wrote plays about Edith Wharton, Gertrude Stein, Katherine Anne Porter, and Victoria Woodhull. The most recent publication of one of my plays, "Saved By Gertrude Stein, or The Life You Perform Can Become Your Own," was published in Text and Performance Quarterly in 2012.
Victoria Woodhull: The First Woman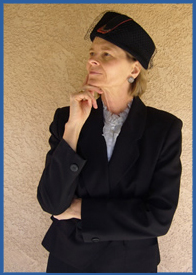 "The First Woman," about Victoria Woodhull, was presented at the Solo Fest in Albuquerque in 2010, and made into a two-person radio drama on KUNM Radio Theater in 2010 and 2011. Click here for a complete list of produced plays.
Edith Wharton: Inside the House of Fiction
One of the most gifted and influential novelists in American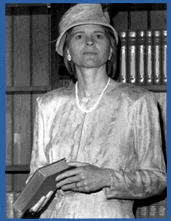 literature, Edith Wharton (1862-1937), was born into one of old New York's most established families. Self-educated and determined, Wharton broke away from "society" to discover her intellectual and creative gifts.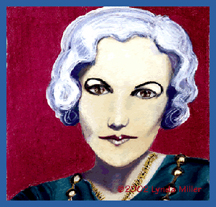 "Passenger on the Ship of Fools," about the life of Katherine Anne Porter, co-authored with Laura Furman, has been performed at Yaddo, Louisiana State University, the University of Texas at Austin, and Emerson College. In 2009 it was named Best New Mexican Play by the Vortex Theater in Albuquerque, and staged in July-August of 2009.
Gertrude Stein, Edith Wharton, and The Fool's Journey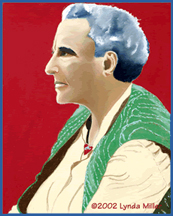 I combine personal narrative, performance, and scenes from my novel, The Fool's Journey in this performance, which traces my creative journey as a writer and performer. Featuring excerpts from my Stein and Wharton performances and the essay "Saved By Gertrude Stein," I explore the intersection of identity and art.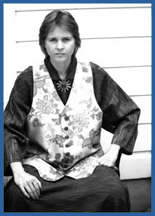 Gertrude Stein as Gertrude Stein
Gertrude Stein (1874-1946), was one of the most innovative writers and thinkers of the twentieth century. A graduate of Radcliffe, and a favorite pupil of psychologist William James, Stein moved to Paris in 1903 and became a fixture in Left Bank bohemian society. Her "salon" on Saturday nights became a regular stopping place for American writers and artists.